Dear customers , Thanks for your support for last 2 years, we have grown a lot and have more sessions to offer, In return of your love, we will do our best to offer customers with much better massages.
A little about our name
Eros in Greek mythology, was the Greek god of love & sex. His Roman counterpart was Cupid ("desire"). Some myths make him a primordial god, while in other myths, he is the son of Aphrodite.We take the name of Eros for its meaning of 'love','desire' and 'pleasure'.
Why choose Eros Erotic massage
Our Massage services is designed for Those who are looking for a way to unwind after a long day of business meetings, or are simply in the mood to spoil themselves with a little bit of premium pampering must experience London's most popular massage parlour, The Eros massage.
Eros Erotic massage history
We start our business in 2012 – the year of Dragon, a year of fortune. Firstly we have only one branch located in a quiet street near Marylebone station. And we only have one massage session to offer – The erotic Asian Massage which becoming our 'featured EROS Erotic Bliss' now. Our massage was extremely sensual and attract lots of gentlemen visit us to enjoy the massage and relax. And in order to fullfill different taste, we introduced a lot of different massage sessions to our clients and some (Nuru massage, Tantric massage London , body to body massage) becoming very popular among regular clients. To keep the high standard of massage services, we only hire the qualified masseuses and not only for their beauty and figure but also for their skills and education. All masseuse are special trained for at least one month for different massage skills (like yoga massage and tantra massage) before they first time offer a service to clients.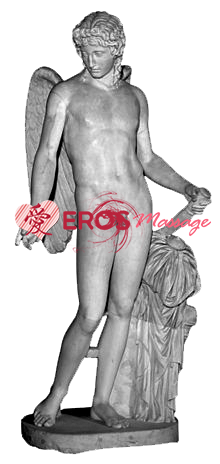 New territories in Central London.
Thanks for our customers support and love we are now offer services to more locations in London, Marylebone station , Baker street, Kings cross station, Victoria, Paddington and Kensington and even Heathrow airport. You can visit any of our branches for a wonderful massage experience. Or, alternatively you can ask for an outcall massage service and our masseuse will visiting your hotel discreetly.
Our massage session only use 100% pure essential oil and genuine nuru gel (for nuru massage).
Story of Eros – God of Sexual
Eros appears in ancient Greek sources under several different guises. In the earliest sources (the cosmogonies, the earliest philosophers, and texts referring to the mystery religions), he is one of the primordial gods involved in the coming into being of the cosmos. But in later sources, Eros is represented as the son of Aphrodite, whose mischievous interventions in the affairs of gods and mortals cause bonds of love to form, often illicitly. Ultimately, in the later satirical poets, he is represented as a blindfolded child, the precursor to the chubby Renaissance Cupid – whereas in early Greek poetry and art, Eros was depicted as an adult male who embodies sexual power, and a profound artist
/wp-content/uploads/2013/04/eros-logo6.png
0
0
eros4u
/wp-content/uploads/2013/04/eros-logo6.png
eros4u
2014-08-28 13:23:31
2014-08-28 14:18:19
Thank you , and we will do better!