Our lovely London erotic massage specialist Yoki has something to share with everyone: her secret of keep skin like milky silky!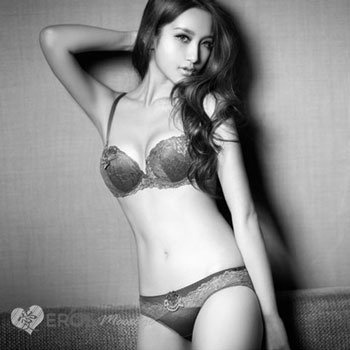 How Japanese girl do skincare?
Have you given much thought to how you cleanse your skin every night? Do you remove makeup and cleanse skin in one step? Do you place closer attention to one area on your face than other? Which area do you start first? Are you massaging your face when you're removing makeup?
I can't stress enough the importance of good cleansing every night, especially if you have problem-prone skin. Not just a quick once-over but a proper cleanse that leaves skin perfectly clean, but not stripped and dried out — or leave a residue behind. It's all about gentle but very thorough cleansing.
One of the most important, if not the most important, step in a Japanese skincare routine is known as "double cleansing". (Do read my post on Japanese skincare routine if you haven't done so.) Not washing your face twice with the same product — as the name suggests — but rather, removing makeup and cleansing skin (to wash away sebum, bacteria, and residue) in two separate steps. Rubbing, massaging, and wiping with cotton wool pads or wash cloth are all a big no-no. You want to let the products do all the work. (Facial massage is done only on clean skin.)
Lifting makeup from skin so that impurities can be easily wash away is the motto for step 1 in Double Cleansing. In Japan, removing makeup is called "cleansing" — and cleansing skin is referred as "washing". Products like cleansing oils are makeup removers and they're not meant to be used alone. It's generally recommended to start with the sides of the face as it is the largest surface area with makeup on, and continue on to the T-zone, then finish with rest of the face. If your eye area is sensitive, it's best to use a separate eye makeup remover as some can cause irritation.
On the other hand, step 2 (or "washing"), should start with (and focus on) the oiliness part of the face (T-zone) and end with the driest, which is generally the cheek area. The reason is that the main point of the second step is to wash off excess sebum and dirt from the skin, while ensuring residue of loosened makeup from previous step is removed. If you do it reverse, the drier areas can become even more dried out, eventually leading to a whole slew other problems.
The majority of cleansers, or face washes, in Japan are the foaming variety. Unlike Western counterparts, these cleansing foams are sulphate-free and work to an ultra-dense foamy lather that resembles whipped marshmallow. The idea is that the there should be no friction and minimal skin-to-skin contact when washing skin. These Japanese foaming cleansers should never be directly applied to wet face (unless they're the self-foaming variety). The correct way is to work product into a rich foamy lather using your hands, then use fingertips to glide foam to wash face without making direct skin-to-skin contact. If you find you can't do so with yours, you're either not using enough product or not lathering properly.
I highly recommend getting a foaming net. You use it to work into a foamy lather in lieu of your hands — and it enhances the lather, save time, and save product! It's included with some (newer) cleansers, but you can buy one for about 105 JPY. There're some "fancier" ones that resemble a mini body wash puff or have sponge pieces attached, but I personally find plain washing net (like the one pictured to the left) works best.
Your skin will not be happy with if you rub it with facial cleanser, trying to remove the layers sunscreen and long-wearing foundation. Haphazard or over zealous cleansing works against skin, often leading to a seemingly endless cycle of problems. If you have oiliness, dry patches, continuous breakouts, or skin congestion and nothing seems to be able to help at it, I recommend taking a close look at how you cleanse your skin every night.
By Yoki Erotic Massage therapist from Erotic Tantra Massage Eros
Yoki is Eros Featured masseuse, she perform very good erotic massage , tantric massage, and prostate massage sessions.
/wp-content/uploads/2013/04/eros-logo6.png
0
0
eros4u
/wp-content/uploads/2013/04/eros-logo6.png
eros4u
2014-06-17 09:23:57
2014-06-17 09:52:44
Yoki Share: Japanese skin care skills