In London, both escort meetings (or dating) and erotic massages often get thrown under the same umbrella but there are actually key differences in what the two offer. In London, there are many people that have booked escort meetings but now want something a little more enriching so we have the four key differences for you here. Once you've gone through them, you can decide whether a voluptuous erotic massage in London is right for you.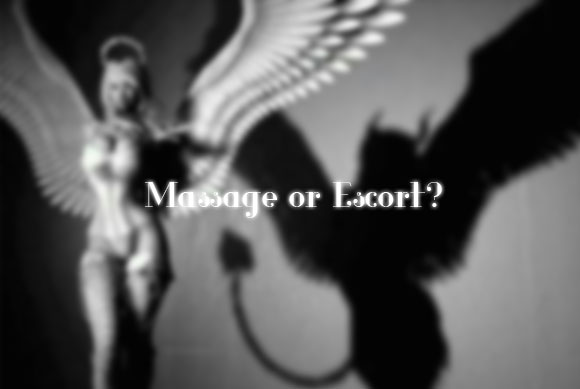 Unique Sensations – The techniques used in sensual massage stimulate the body like never before and you will be surprised at the sensations you experience. With a lot of the focus on the groin area, you will be allowed to relax whilst enjoying body-to-body slides and other moves similar. With escort meetings, it can be very robotic with just sex in mind. If you have ever left a meeting with an escort feeling low, a sexy erotic massage is definitely the one for you as we aim for the opposite effect.
By using various techniques, your body will be energised in sensual massage so energy can begin to circulate around the body. As the masseuse enjoys your body, your confidence will be boosted and your body and mind will be relieved from all stress. As you can see, this is quite the different feeling to the one that can come with meet an escort.
New Experience – With an escort meeting, the experience might be new but the end result will always be the same. No matter how it is done, the 'release' will always come at the end but it is normally purely physical. However, the release in an erotic massage is both physical and mental which leaves you feeling invigorated and actually, respected.
At the end of the day, it is going to be our mind that creates and controls arousal so why forget about this vital process? Erotic masseuses believe that it's time we all start paying attention to both the mind and body during sensual contact which is why it is very different from escort meetings. With erotic massage, you should feel that your body and mind becomes more alert which allows you to enjoy sexual encounters in the future.
Environment – With sensual massage sessions, the ambience of a room is actually very important so masseuses will often light candles and create an environment that you would want to be in. Essentially, it becomes like a spa where you are allowed to relax and ease your mind except the difference in the ending. With candles, relaxing music, and sweet-scented oils, your mind will have nothing else to focus on except that exact moment.
If we compare this to an escort booking, the difference is night and day. In a meeting of this kind, you will find that the girl often doesn't care about the environment and the experience can end up taking place in a shabby block of flats on top of some dirty linen. With EROS Massage London, you are ensuring a great experience because we make sure that our girls stay in luxury apartments that are kept clean. This, coupled with a well-decorated room, really allows for the perfect experience. It is always going to be up to you as to which one you decide to choose but we are sure that the majority would rather go for clean linen, a clean apartment, and a candle-lit room.
Attitude – Whether you have used an escort service in the past or not, you will have surely heard about their reputation and their problems with attitude. For most, it seems as though you're left with a feeling of the person doing you a favour when this shouldn't be the way. Not only does this prevent you from relaxing, it makes you feel on edge constantly. If you're looked down upon, it is not going to increase your confidence and you can end up leaving the experience feeling worse than before.
In comparison, the girls who give erotic massages like to give a positive experience because that is what they actually want to do. None of the girls that perform erotic massages are forced to do so and it results in a real difference in attitude towards the client. Ultimately, sensual masseuses want you to leave having had the best experience possible and it shows.
Summary – If you are in the category of having had a bad escort experience and are now looking for something more rewarding, choosing an erotic massage could be the best decision you have ever made. All the bad memories of dating an escort can be forgotten with one enriching erotic massage and you will never feel the need to go back again.
To help you with this process, we have a masseuse gallery page dedicated to our girls so you can decide who you want to give your massage. All of our photographs are kept up-to-date so what you see is what you get; what are you waiting for?
/wp-content/uploads/2013/04/eros-logo6.png
0
0
eros4u
/wp-content/uploads/2013/04/eros-logo6.png
eros4u
2016-08-29 15:36:57
2016-08-29 15:50:42
Core Differences Between Escort Meetings and erotic massages