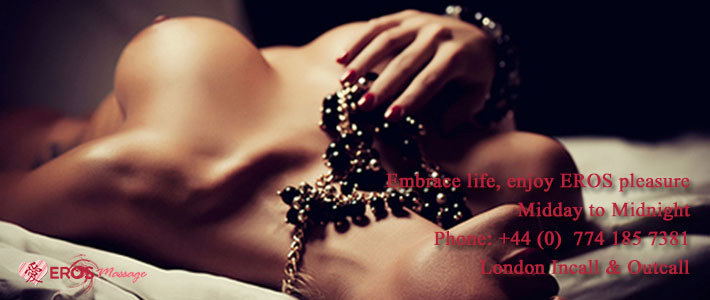 Eros massage London offer the best Lingam massage (aka penis massage) service, it is a kind of tantra massage which will brings you the ultimate pleasure experience. Book a erotic Lingam massage today , call us on: 44 (0) 7741857381.
The Tantric Pleasures
Eros is most sophisticated London massage parlor that services in sensuous erotic massage; they are available on all seven days of the week prior to an hour notice at location chosen by you. They provide expert quality assurance in their services, customers who never compromise on the finest things and give preference to excellence are highly satisfied with their services.
Their beautiful masseuses are hand picked and posses' innate skill and sensuality of giving most desirable pleasures to men, women and couples. They are skilled in both sensuous massage and Tantra massage.
Get ready to be indulged in the best sensual tantric massage that is highly intimate, exceptionally enjoyable and utterly erotic. The techniques of Tantra are based on the transformation of simple sensual feelings into a magnificent experience, which is delicate, and extremely pleasurable, it wakes your inner sensuality.
If you are yet to experience yourself with such erotic massages, you surely have missed the most ravishing indulgence, which opens a completely new level of pleasure that takes you to the undiscovered erotic world of sensuousness.
The gorgeous masseuses help your mind and body to reach the top level of purity and bliss of sensuality by massaging your physique from head to toe. Slowly and gradually it makes your body and soul to melt into pure joy and ecstasy.
This tantric massage will not only give your body pleasure but also help in de-stressing your mind, leaving you completely relaxed and dissolved every tension in the mind directing you towards erotic and sexual desire.
Massage your lingam
An ancient ways to enhance your sense, massage your sacred part – Lingam…let EROS tantric goddess using her body and soft hand to massage you, with this special lingam massage you can be taught to have a longer and more exciting orgasm and you can often have sex for much longer periods than usual.
Book a 'better than sex' lingam massage with Eros
Service Base Rate: 120 / 60 min
Outcall Rate: Zone1-2 (+20) Heathrow (+50)
Erotic Lingam Massage
The Eros Erotic massage is a nude therapy. During the massage session, the masseuses are completely naked from the very beginning till the satisfying end. They tease you with their perfectly curvaceous wet bathed figure. They begin the massage by playing their hands over your skin while applying scented oils to your body. Thereby, easing every part of your body making you tremble with pleasure and making you feel on top of the world, provoking your sexual ego.
With their gracious movement, they arouse their clients by carefully sliding and rolling over the oily body, pushing their tight bosom against their clients making them excited and leading to passionate Tantric orgasm.
The happy ending of an erotic massage is the Lingam massage, Lingam comes from the Sanskrit term meaning male sex organ. Tantra science deals in prevention of release of orgasm for longer duration by prolonging the erection, which is by means of sensual touches of the delicate hands of the masseuses thus turning the ejaculation into an amazing feeling.
Though hands perform the Lingam massage but it's not just an ordinary handjob. This technique is performed skillfully which makes it a longer process to hold the erection before ejaculation happens while fully satisfying the customer with breathtaking pleasure.