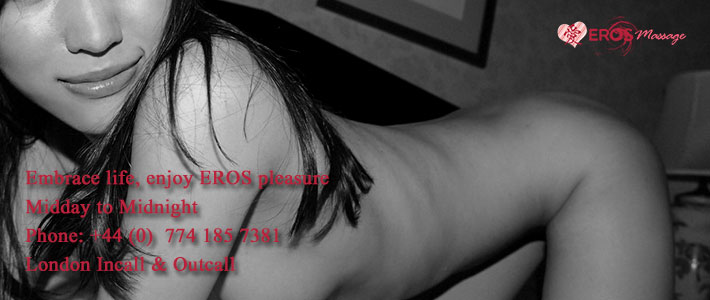 Nudist body to body massage
(from £120/hour)
Eros London nude massage was the first massage parlour to ever offer nude and we are dedicated to it. If you are looking for the most sensual massage that we have to offer, look no further than the nude Massage. The nude Massage is derived from a body to body massage that presents a naked and sexy body-on-body experience. We guarantee that our massage will be as sensual as it gets. The addition of warm nude covering both the body of the masseuse and your body creates a sensual atmosphere between the two of you that stimulates every erogenous zone from head to toe. Our talented masseuses know exactly where and how to touch to make your experience unique.
The nude Massage London was uncommon to the point of being unknown in the London area only recently it is getting awareness. That is why we are proud to present this new and exciting erotic massage to our clients and to make them familiar with this amazing service. Many of our customers find themselves pleased with the experience and the all-natural gels made from colourless and tasteless seaweed extract that create a very slippery feel. The masseuse will warm the gel and rub your entire body down. Once you are covered with nude, the masseuse will slide her body over yours to create a sensual body-on-body massage like no other. Despite the fact that this massage is so sensual, it is one of the most relaxing that we have to offer. It is also a very healthy and rewarding experience since seaweed is known for its cleansing and detoxifying properties.
Dare to explore your deeper desires and experience extreme pleasures by immersing yourself to a new world that will uncover dark sensuality crossing boundaries that will open the path to a different taste of pleasure by creating a safe place to arouse your shadow side to play. Using power and surrender in a dynamic way as well as sensation to invoke tease and ride energetic wave of dark delight. This experience is about exploring your darker and deeper fantasies that are trapped as mental image bursting to become reality. Black Tantra will help you utilize all of your senses to enhance the mundane to create sacredness and experienced the profound.
Not only will you receive a massage, you will also experience a head to toe herbal body treatment that leaves you with smooth, renewed, clean feeling skin. Many of our customers enjoy this added benefit. The combination of healthy skin treatment and erotic touch makes the nude Massage one of our ultimately preferred massage packages.